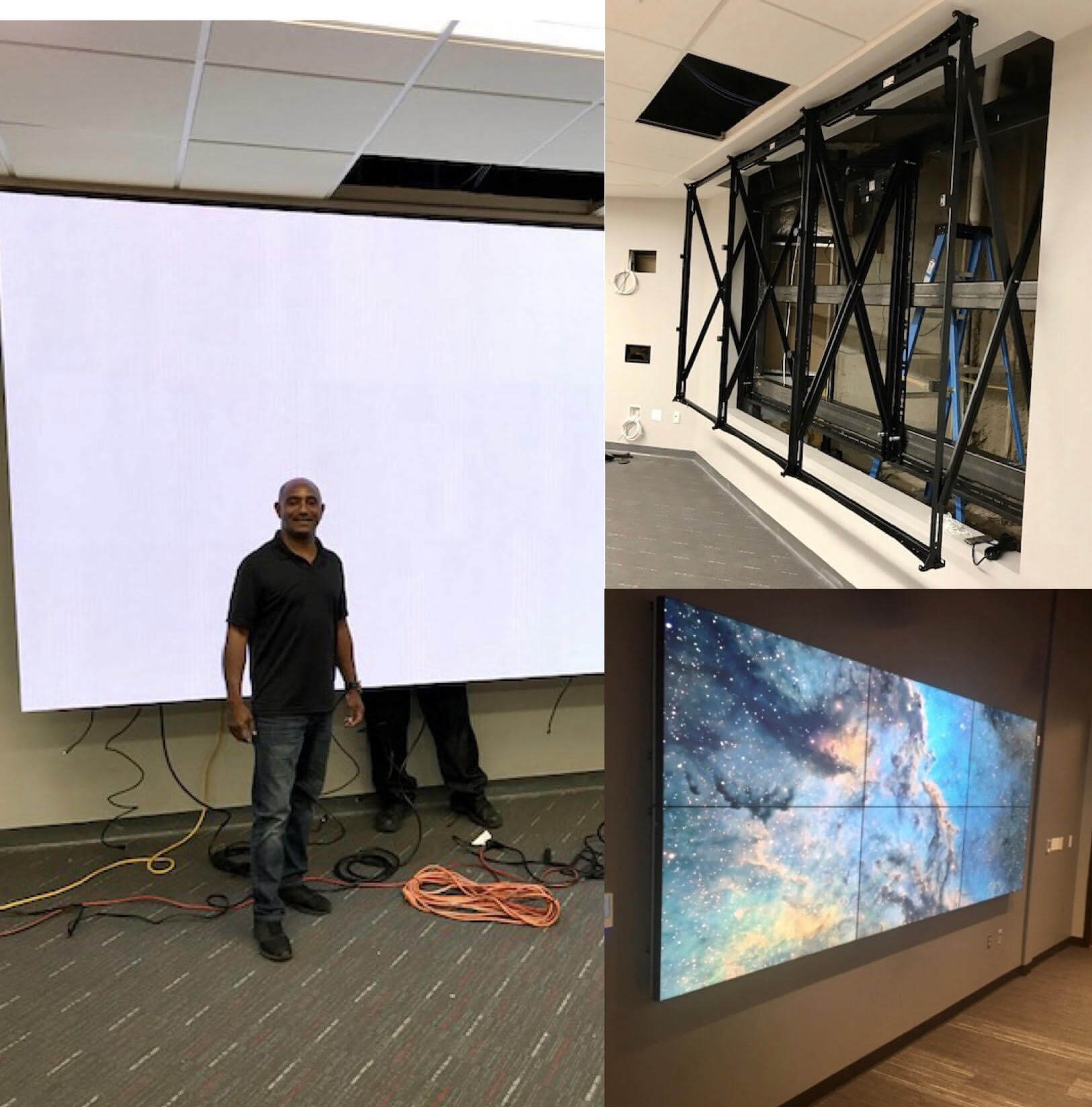 MediaCentric is pleased to announce the addition of Mike Johnson to our video wall team. Mike is a video wall specialist and brings over 20 years of construction experience in the structural, rigging, mounting, and engineering of all types of video wall installations. Mike has well over 100 projects completed from small to very large high profile applications. Mike was most recently with Premier Mounts (PDS Division) as the Installation and Training Manager, where he project managed or physically completed the video wall installations. As the Training Manager, Mike performed numerous AVIXA accredited DVLED mount installation classes based on Premier's DVLED mounts for all top brands of DVLED manufacturers. Mike loves to travel and has the flexibility to perform many travel installations for us. Mike will also be continuing to train more and more MediaCentric technicians as the demand for video wall installations is still very large phasing back to our normal workload from the pandemic. MediaCentric now has dozens of certified and experienced engineers, leads, and technicians for video wall installations. Adding Mike's experience, we are well over 200+ video wall installations. Consider us as your video wall experts throughout the U.S.
Highlights:
Substructure installation whether plywood or metal backing to make the walls plumb & square
Cabinet & mount installation finalizing X, Y, & Z axis the entire time
Consulting with general contractors as needed
Design and Engineering
Project Management
Unique and specialty type applications
LED modules and electronics installation
Calibration and Commissioning
Service
Contact [email protected] for a quote or to schedule. You may also call me to discuss any of this more strategically. We look forward to hearing from you!
Thank you for your time and consideration,
David J Lopez
Founder/President/CEO
Below are manufacturers we are certified and experienced in: